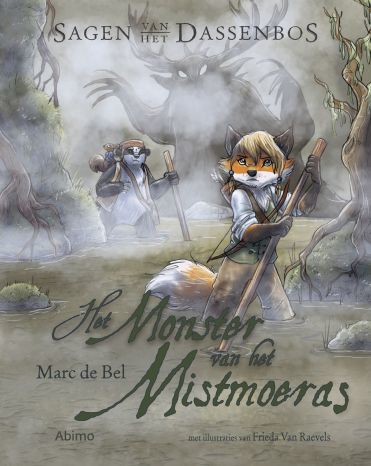 Now that the Wishing Stone has been destroyed and the curse of Horkus has been broken, everything is calm and peaceful again in the Dassenbos. However, this rest is roughly disrupted when it appears that in the Everwoud behind the Eternal Snow Mountains where King Skrofus reigns all the men disappear for a while. And recently all children. Aunt Mara fears the worst. Especially now that the insatiable Monster of the Mistletoe has been seen one night near their den.
Fea, Slink, Brom and Pips cross the Snow Mountains, migrate through the land of the dangerous Knorks and end up in the Everwoud, where they roll headlong from one adventure into the other. Until finally, at the foot of the Glinsterberg, they come face to face with the dreaded, munchy bites of Monster van het Mist marsh. Or is not it all that it seems and is there more going on …?
The Monster of the Mist Marsh is the second story in the SAGEN series of the DASSENBOS.