Grandparents for the climate Ambassador Marc de Bel reads the inverted New Year's letter for the small kids.
---
Musical premiere "The Egg of Uncle Trotter" 28 April 2019.
The premiere of the musical of THE EGG OF OOM TROTTER was a huge success and received a long standing and warm ovation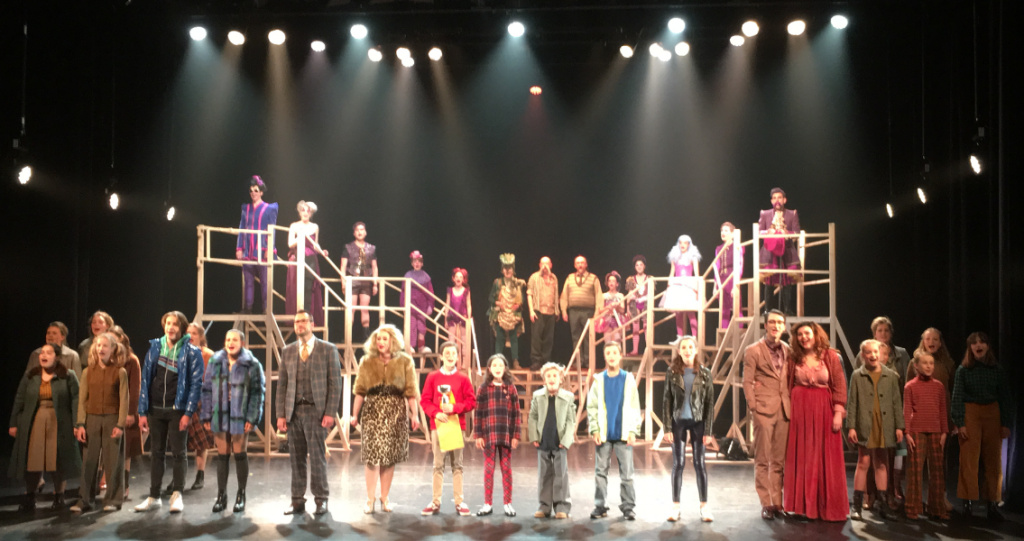 ---
FOR WHO BUT NOT GET ENOUGH OF THE RED DEVILS …
The two FOOTBALL books: MY GRANDAD IS A RED DEVIL and (the reprint of) THE CATS OF KRUISEM are available in the bookstores.
---
THEATER play of HET EI VAN OOM TROTTER gets a lot of praise!
This performance for family or primary school can be booked at ACABOE.
---
---
KRUISHOUTEM juli 2017
Municipality crowns Marc de Bel as Honorary Citizen.
Juvenile author Marc de Bel is known for his Boeboeks books.
Youth author Marc de Bel (63) receives the title of honorary citizen in his municipality of Kruishoutem. "Our best-known resident celebrates thirty years of authorship, so this is the ideal opportunity to laure him," says Mayor Joop Verzele.
---
MARC honored as most meritorious EAST FLEMISH 2016 in the field of CULTURE
At the New Year's reception in the Ghent government, every year the most deserving East Flemish are honored according to good practice. This year this honor came to Marc.
---
Youth author Marc de Bel happily surprised with a celebration for thirty years of writing.
Marc de Bel was celebrated in cultural center De Mastbloem for his thirty-year writing career. The city council used the jubilee party to proclaim the Kruishoutem successful author an honorary citizen.
---
LONG NOT FOR PENSION! Definitely read this Dutch article !
---
If you are not familiar with Marc see this.
---