Do you have a question for Marc or do you just want to tell him something? Mail to Marc. Marc responds very quickly thanks to his special dual smartphone & headphones with very sensitive antennas.
But first see if your question is not one of the ten most frequently asked questions below, so you do not have to call his bell.
How many books has Marc already written? 171.
Will there be any books from the BOEBOEKS? Yes, THE WREAK OF RIDDER PIEPUS has just appeared and there are still to come!
Where is the theater performance of THE EI VAN OOM TROTTER played? See Children's Acabou for this.
Can Marc tell me at my school? Yes, it's best to call the teacher or the master to Marc's wife, 0476 52 51 89.
Does Marc still play football? Yes, every week on Monday evening (indoor football).
Will Marc still write books for young (and older) adults? Yes, he is currently working on a new book for older readers.
Does Marc want to make my book review? No.
Will there be a new Blinker film? Yes, that is being worked on.
Does Marc really know where the panel of the Just Judges is hidden? Yes, Gino Marchal told him this.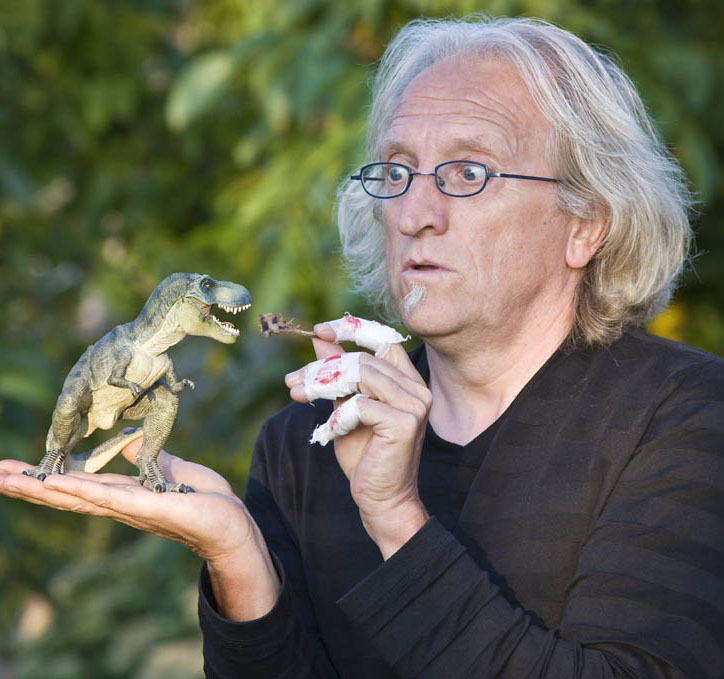 Does Marc have pets? Yes, currently one dog: Smurkie, three cats: Tricky, Mik and Mak, also Kriepel our minisaurus, and soon there will be two ponies.